Changzhou Tongda Medical Appliance Co., Ltd. was established in 1999 with a total investment of more than ten million yuan. The company covers an area of ​​50,000 square meters, with a factory building area of ​​20,000 square meters, of which a 100,000-level integrated air-conditioning purification workshop covers an area of ​​10,000 square meters. The introduction and purchase of international and domestic technology and equipment has made the company become the territory of Jiangsu Province in one fell swoop. Large-scale enterprises that invest in a large-scale and professional production and sale of sterile disposable syringes and other series of disposable sterile medical consumables. In 2000, in order to meet the requirements of sustainable development and enhance the research and development capabilities of new products, the company joined forces with Thailand's BeTeC Technology Development Company to establish a scientific research center to focus on the research and development of disposable medical products. The company fully implements and operates the ISO13485 quality management system, and has obtained ISO13485 quality certification, China medical device product quality certification and CE certification.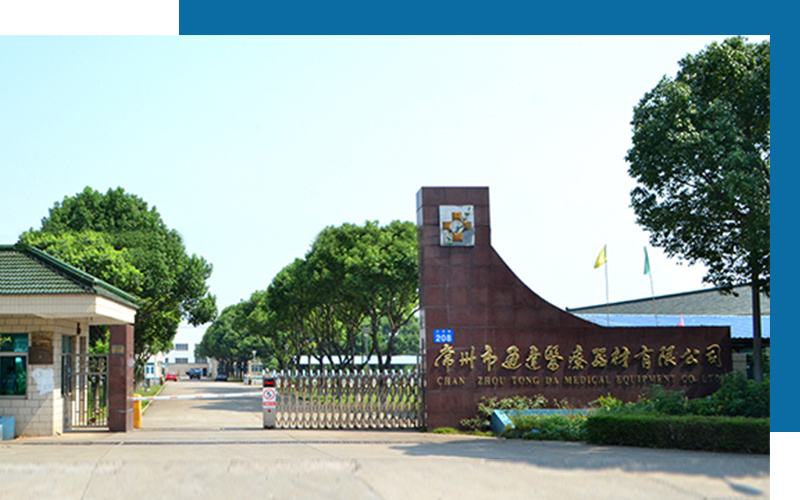 Since its establishment, Tongda has been able to sell its products to more than 20 provinces, municipalities, and autonomous regions across the country with its advanced production equipment, strong technical force, reliable product quality, and excellent after-sales service, as well as to Southeast Asia, Europe, the Middle East, South America, Africa and other countries and regions.
Tongda Company firmly believes that Tongda Company's eternal theme is to start with quality, win customers with quality, survive with quality, develop with quality, and win with quality.

Rich products
The company has a variety of disposable sterile medical consumables with a complete range and quality assurance.

Advanced Equipment
The company introduces and purchases international and domestic technology and equipment to meet the needs of customers.
Perfect Service
If you have any questions or needs, you can contact us directly, Tongda Medical will always provide you with comprehensive services.
WE PROVIDE
HIGH QUALITY SERIVCE FOR YOU.
Enterprise purpose: to make excellent products and provide honest service
Quality policy: take quality as the life of the enterprise, and take the customer as the focus
Business philosophy: seek quality for customers, seek benefits for employees, and seek development for the enterprise
Business objectives: to create a quality enterprise and establish a reputation brand